Should I Buy or Lease?

Many drivers visit Edwards Chevrolet Downtown wondering, "Should I buy or lease my vehicle?" The answer depends greatly on your needs. Car shopping will present many options to ponder like buying vs. leasing, picking a model, and considering protections like gap insurance. Getting the facts before you make your final decision will allow you to proceed with confidence. While some Gardendale drivers may appreciate the flexibility of a lease plan, others in Hoover might prefer the long-term savings of car ownership. So, which is the right option for you? Let's dive into the pros and cons of both choices with our lease vs. buying guide.
Why Should I Buy?
Learning how to buy a car is an exciting prospect. Buying a car is the most popular option, and if you're prepared for the long-term commitment of auto financing, you can save quite a bit of money over time. Our finance team can help you discover all of the auto loan qualifications to make it easier to enjoy the following benefits of buying:
No Mileage Limits: Drive all you want through Bessemer and beyond, there are no mileage restrictions on a car loan contract.
Total Ownership: Total ownership comes with plenty of perks. You can customize your vehicle with anything from accessories to lift kits, and you can sell your vehicle whenever you'd like.
Financing Options: The financing process is generally more forgiving and straightforward, especially if you have very little credit history or don't have perfect credit. Plus, you can refinance down the line to reduce payments further and get a better car loan rate.
Less Cost Over Time: Sure, you'll need to save up for your down payment and buying fees, but over time, you'll own the car completely. In fact, your car becomes less expensive to own the longer you have it.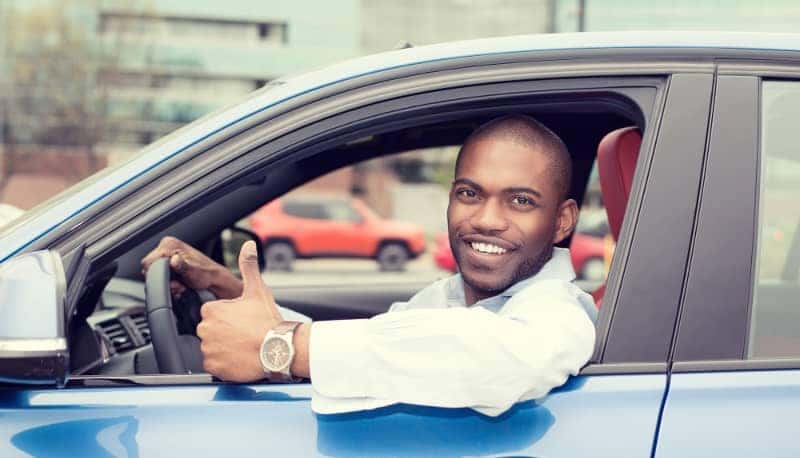 Why Should I Lease?
Buying is a great option, but it's not for everyone! Some people appreciate the lower commitment of a lease deal, along with the greater savings up front.
Shorter Terms: A lease generally only lasts a few years, which means you'll have opportunities to upgrade to experience the newest designs and technology.
Lower Payments: Leases factor depreciation into price, which means you'll generally enjoy lower payments – including monthly payments, down payments, sales tax, and more.
Warranty Coverage: A lease contract typically lasts as long as your warranty, which means any car issues are usually covered by your plan!
Trade-In: When your lease is over, you can simply turn in the keys and pick your next vehicle. No need to find a new buyer or negotiate with the dealership!
Find Your Next Car at Edwards Chevrolet Downtown
No matter your decision, the experts at Edwards Chevrolet Downtown would be happy to help you find the best lease vs. buying solution for your unique needs. Visit us in Birmingham to learn about our current lease deals and finance offers, discover if you can trade in a financed car, and check out our car buying tips! Working on your credit score? No problem, learn how to get a car loan even with bad credit. You can invest wisely and learn what is considered good mileage on a used car with our automotive team. Still have questions? Contact us at your convenience!
More from Edwards Chevrolet Downtown