What Is Good Mileage On A Used Car?


As you browse for used cars in Gardendale, a certain model will undoubtedly catch your eye. It may have a great exterior look, but you will want to dig into the mechanical condition as well. One important thing to question is, "What is considered high mileage for a used car?" Automotive experts of the past would have advised you to avoid any model with over 100,000 miles on the odometer. While that can be a fine preference, with the advancements in automotive design and maintenance technology, there is no reason for that to be a hard and fast rule any longer.
Along with checking the mileage, Hoover drivers should also consider the condition, location, and usage. A well-maintained vehicle from an optimal climate could just be getting started once it hits six figures on the odometer. Learn more about what is good mileage on a used car from our guide below!
The Smart Way to Shop for a Used Car
While mileage is one indicator of the condition of a vehicle, there is no magic number that is definitive of what is considered high mileage for a used car. Other factors to account for as you hunt for low mileage used cars for sale near Bessemer include:
Usage – All miles are not created equal. A vehicle that has hit 70,000 miles in stop and go traffic will wear down sooner than one that has accumulated the same mileage from open-road highway driving. Ask about the previous owner's habits before you buy.
Location – Vehicles from cold and wet climates will have more stress on their components than one from a warm, dry area.
Condition – Visit a trusted mechanic for an inspection of the used model you are considering. This can be a great way to catch potential issues that may crop up. If issues are present and you want to proceed with the purchase, be sure to figure the cost of maintenance into your budget.
Maintenance – Avoid a model with an irregular service history if possible. A well-documented service record indicates that a vehicle has been well cared for and is worth considering.
Mileage vs. Age
What is considered high mileage for a used car can vary and may not be the most important factor. Mileage vs. age is another point of consideration to take into account in your search for a quality used model. A newer car with higher mileage may be a better option than an older car with lower mileage. Keep the following in mind as you shop for your new-to-you ride:
Low mileage used cars for sale often come with a higher price tag.
An idle vehicle may have lower miles but could have a host of mechanical problems. Rubber seals and gaskets can be damaged and other issues may be present if a vehicle hasn't been driven regularly.
A model with a well-documented service history is the optimal choice.
If you are on the hunt for a low mileage used car for sale, consider one of our Certified Pre-Owned models. These vehicles are like-new without the price! If you are looking for the ultimate bargain, one of our reliable models priced under $10k is exactly what you need!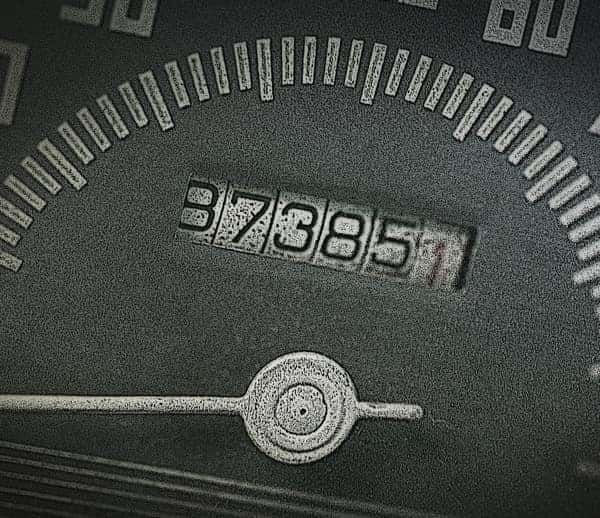 Find Used Cars in Birmingham Today
Now that you are aware that what is good mileage on a used car can fluctuate and may not be the most important factor, you are ready to shop like a pro! At Edwards Chevrolet Downtown we have a wide inventory of high-quality pre-owned models for you to choose from, and our finance department will help you find the best deal for your budget and lifestyle. Contact us today to get started!
More from Edwards Chevrolet Downtown
The variety to be found within the 2020 Chevy Camaro trim levels has drivers clamoring to get behind the wheel. This legendary American muscle car is truly an option for all as the price ranges between $25,000 and $70,590 depending on selected options. With four engines, three special editions, and even a convertible option,…

The new Chevy Malibu is entering the fifth year of its ninth generation. This translates to a model that has seen sustained success over decades as the Chevy Malibu has become a staple of the American road. While the Malibu is certainly a reliable favorite of Gardendale drivers, Chevy has continued to push further…

The latest Chevrolet Traverse reviews offer praise for the impressive features and specs found in this dynamic mid-size SUV. The 2020 Chevrolet Traverse is a favorite of both critics and Gardendale drivers and may be the perfect car for you. Thinking about picking up a new Chevy Traverse from Edwards Chevrolet Downtown? Take a look at our…