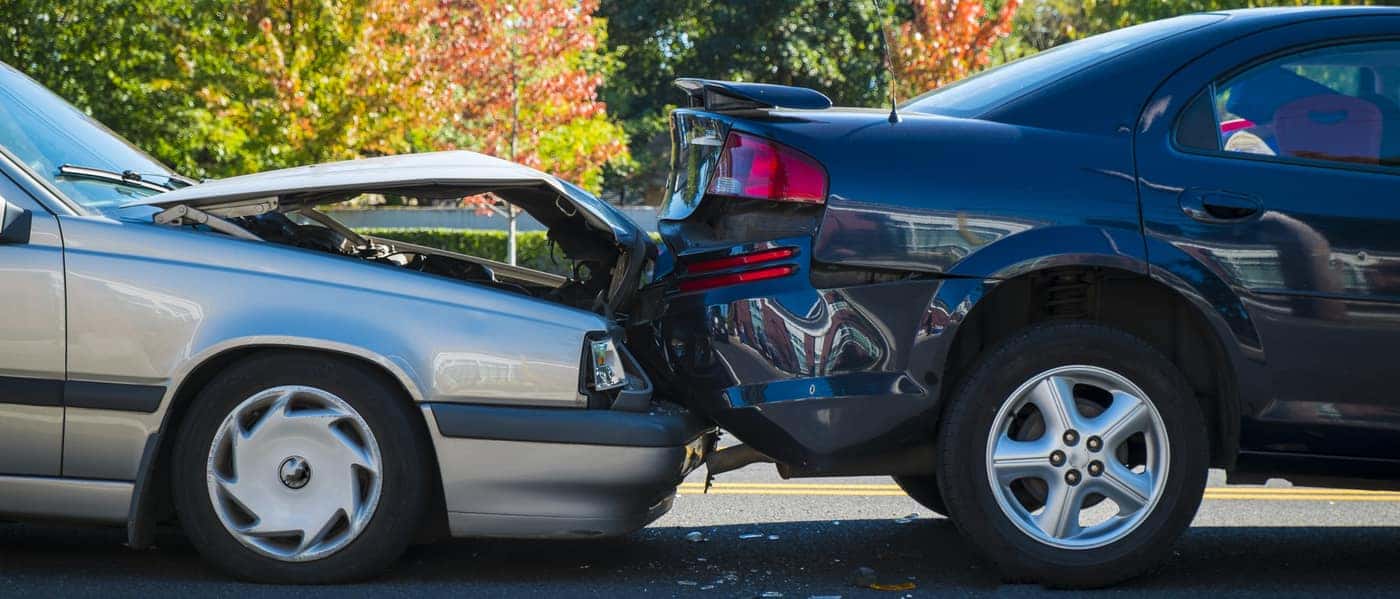 Car accidents can be extremely jarring and traumatic for everyone involved, whether they are minor or major. Drivers near Gardendale can often feel shaken and confused after an accident, making it difficult to know at the moment what to do next. Knowing what to do after a car accident is important, as it can take some stress away from this event, but is also important to know what to do when it comes time for a car accident insurance claim. Our experts at Edwards Chevrolet Co., Inc. are ready to help you make heads and tails of what to do after a car accident.
I've Been in a Car Accident: What to Do Next Checklist
Minor Accidents
Some examples of minor car accidents include fender-benders at an intersection, someone backing into your car in a parking lot, or other contacts with your vehicle. While minor accidents aren't terrible, they do still require a car accident insurance claim to be filed. Here's what you should do after a minor car accident:
Always first: check to see if you or your passengers need medical attention. If anyone is hurt or feeling "weird", call an ambulance right away. Whiplash can occur even from minor accidents and can have lasting complications.
If you're in stable condition, pull your vehicle over to a safe spot. You don't want to stray too far from the scene of the accident, but you also don't want to block traffic.
Call the police. Even if the other driver suggests that you don't need the police for a minor accident, you should still call. It's best to have an official report documented, and your insurance company may require it.
Exchange contact information. Exchange phone numbers, email addresses, and the insurance policy information of the other driver(s) involved. It's also important to get a photo of everyone's driver's licenses, license plate numbers, and insurance cards. If there were any witnesses to the accident, you should also ask for their contact information.
Document your vehicle's damage. Take detailed photos of the damage to both your vehicle and the other vehicle or vehicles involved. If possible, you should also get a photo of the accident scene.
Call your insurance provider. The sooner you tell them the details of the accident, the sooner the claims process can begin. They will need the police report number, so make sure you have it. You can also ask your insurance provider for help on how to file a car insurance claim.
Major Accidents
Major accidents differ from minor accidents in that they result in serious injuries, possibly even fatalities and destruction of property. The steps to take following a major accident are a bit different:
Call 911 right away. If you're seriously injured, you should alert emergency personnel or have someone call on your behalf immediately. The police should come along with an ambulance to assess the scene and damage. If you need immediate medical attention and cannot document important information on your own, the police will likely have considered this. However, it's always important to follow up to ensure you have all the information you need. Have someone collect the contact information of the police officers on the scene, including the badge number, to make sure you are able to find the information.
Contact your insurance provider. Follow up with your insurance provider, even if someone already filed the claim on your behalf while you were receiving medical attention. You'll need to give them more information about the accident to ensure everyone is properly compensated. It's important to know how to file a car accident insurance claim, more on that below.
Follow up with your physician. If you're still feeling any pain after the accident and after being treated by emergency personnel, you should visit your regular physician for additional help. Be sure to share any pain you may be experiencing, no matter how minor, as these can become serious.
How to File a Car Insurance Claim
Filing an insurance claim is relatively straightforward for drivers in Hoover. While the process may differ slightly depending on your level of coverage and your insurance provider, learning how to file a car insurance claim is universal for the most part. When you file a claim to your provider, you'll need to provide the following information:
Your insurance policy number
Detailed description of how the accident occurred
Date, time, and location of the accident
All the collected contact and insurance information from other involved parties
Name of the police department involved, as well as the police report number (if applicable)
From here, an insurance adjuster will evaluate your vehicle to estimate the cost of repairs, coverage, and more after you file a car accident insurance claim. This is usually done remotely, but if the photos and police report are not sufficient, you may need to meet in person and have the vehicle inspected then.
Let Edwards Chevrolet Co., Inc. Help You Get Back on the Road
When you are ready to get back onto the streets of Bessemer, our service center experts at Edwards Chevrolet Co., Inc. are ready to assist you. From body damage to mechanical issues, we will have you running in no time. Contact us today with any questions you may have about the process, or to schedule regular maintenance. You can also check our service center tips for more information on a variety of tips and tricks.