How Often to Change Your Spark Plugs

For many Gardendale drivers, regular vehicle maintenance is a high priority. Even still, it can be hard to know how often to change spark plugs. The service team here at Edwards Chevrolet Downtown have put together a comprehensive guide so you will no longer be left wondering, "When do I change my spark plugs?"
It is recommended that vehicles driven under normal conditions have their spark plugs replaced every 30,000 miles. This will apply to most Hoover drivers, however, you should check your owner's manual for specifics on your model if you are unsure. Discover a bevy of service tips and tricks with Edwards Chevrolet Downtown today and learn more about how often to change spark plugs below.
When Do I Change Spark Plugs?
Effective spark plugs are critical for reliable engine performance. When you start your vehicle, the spark plugs work to move the high voltage current from the ignition coil to ignite the combustion chamber. If that process is impeded by worn-out spark plugs, you may notice the following signs on your Bessemer commute:
Slow or no start
Engine misfire
Engine is running rough
Rough idling
Poor acceleration
High fuel consumption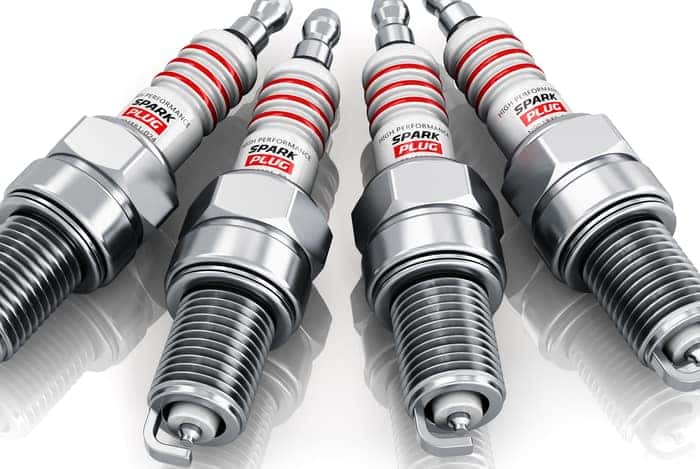 Benefits of Changing Your Spark Plugs
Changing your spark plugs offers a host of benefits to go along with a smoother ride. Drivers who keep their spark plugs in good condition can look forward to a number of advantages which include:
Improved fuel economy – Worn-out spark plugs can reduce fuel economy ratings by as much as 30%.
Consistent combustion system – With continuous combustion, the overall health of your vehicle will drastically improve.
Your Vehicle Starts Smoothly – Experience the joy of stress-free startups and feel your engine roar like the day it rolled off the assembly line with new spark plugs.
Less harmful emissions – When you replace your spark plugs, you will drastically reduce your vehicle's emissions.
Visit Edwards Chevrolet Downtown for All Things Auto in Birmingham
Still asking, "When do I change my spark plugs?" Contact us for one-on-one guidance for all of your car care questions. We can help you learn how often to replace your oil and what causes tire tread wear in addition to offering advice on spark plugs. Visit Edwards Chevrolet Downtown with all of your automotive needs!
More from Edwards Chevrolet Downtown
The variety to be found within the 2020 Chevy Camaro trim levels has drivers clamoring to get behind the wheel. This legendary American muscle car is truly an option for all as the price ranges between $25,000 and $70,590 depending on selected options. With four engines, three special editions, and even a convertible option,…

The new Chevy Malibu is entering the fifth year of its ninth generation. This translates to a model that has seen sustained success over decades as the Chevy Malibu has become a staple of the American road. While the Malibu is certainly a reliable favorite of Gardendale drivers, Chevy has continued to push further…

The latest Chevrolet Traverse reviews offer praise for the impressive features and specs found in this dynamic mid-size SUV. The 2020 Chevrolet Traverse is a favorite of both critics and Gardendale drivers and may be the perfect car for you. Thinking about picking up a new Chevy Traverse from Edwards Chevrolet Downtown? Take a look at our…