Buying a Used Chevy? Consider These Reliable Options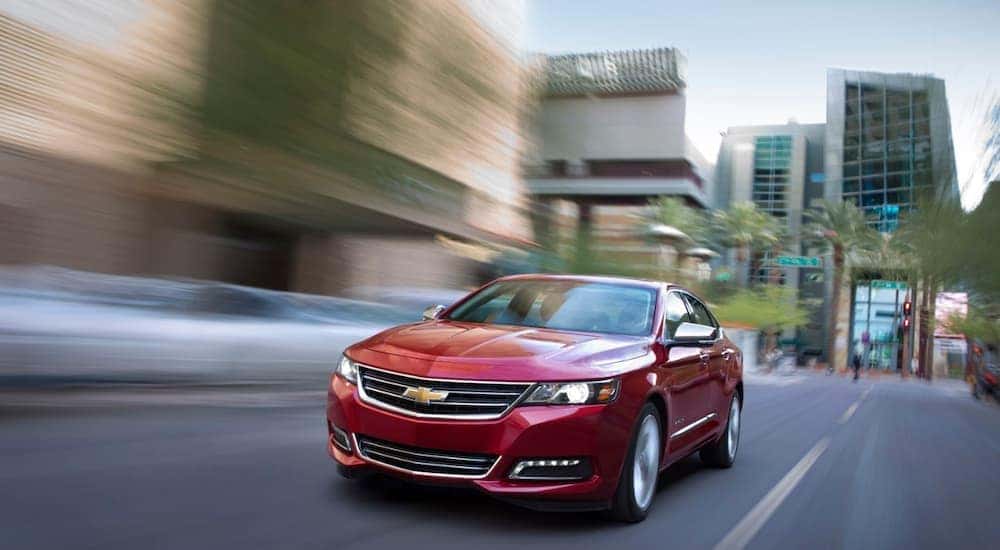 If you've visited your local used Chevy dealership or, in fact, any used car lot, then you've probably noticed a scarcity of high-quality used models. Because of the product and supply chain shortages and fluctuating gas prices, brand-new cars are harder to come by, meaning everyone is looking for the best deal on used vehicles that are available right now. If you're in the market for a used vehicle and have noticed the dealer lots are picked over and are unsure what to choose, let us help make your day a little easier. It's tough to go wrong with Chevy; whether you're a loyal Chevy driver or just starting to consider the brand, Chevy is a name that is synonymous with power and reliability.
The iconic automotive maker also has a strong reputation for delivering more for your money, making budget-friendly and long-lasting vehicles you can count on every day. Check out below for some of the highest-ranked, budget-friendly Chevy models available now. When you're ready to get behind the wheel of a great Chevy vehicle, visit us here at Edwards Chevrolet Downtown, and we'll be more than happy to help you find that perfect model.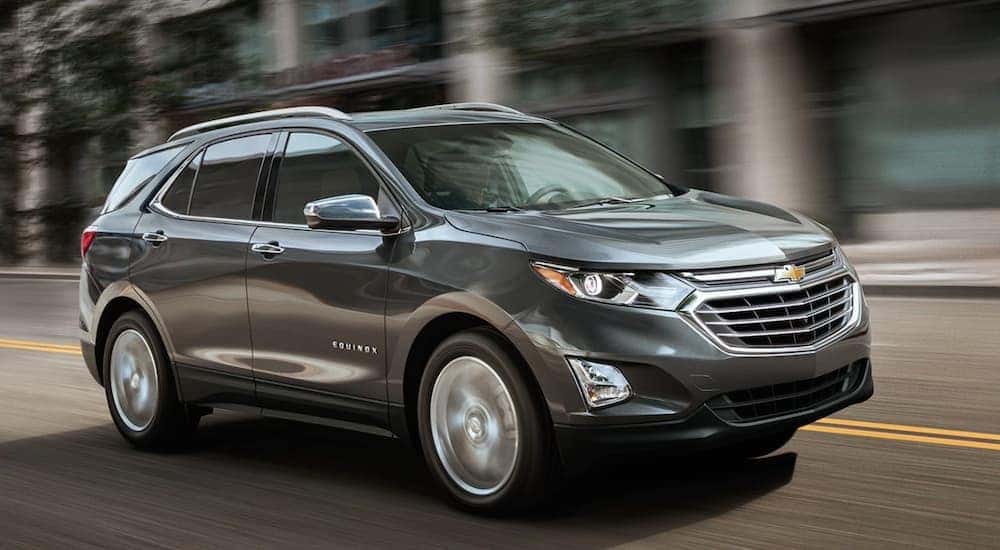 The Chevy Equinox
The Chevy Equinox has gained a reputation for being a steady, reliable family crossover SUV. Since its introduction in 2005, it has gained in popularity and continues to perform well in the crossover market against steep competition like the Ford Escape. The Equinox is nothing if not consistent. The compact SUV has earned continual praise from the likes of J.D. Power and Kelley Blue Book for its exceptional safety features and roomy cabin that gives drivers and passengers plenty of head and leg room, making them perfect commuter and road trip vehicles.
If you're looking to get the most for your money, check out the second generation that ran from 2010 to 2017. These years included enhanced fuel economy, standard front-wheel drive, and optional all-wheel drive. The standard engine was upgraded to a more efficient 2.4L four-cylinder engine, along with a 3.0L V6 for those looking for a little more pep in their drive. Throughout the second generation, Chevy made little changes here and there, with a full facelift occurring in 2016 that included new interior and exterior design and newly added standard safety features like a backup camera for an extra set of eyes.
If newer is what you're interested in, level up to the third-generation, which consists of 2018 models and higher, for the latest in tech and upgrades. The 2018 redesign created a smaller, more efficient vehicle than previous generations. Drivers can also stretch their dollar further and unlock new technology like Apple CarPlay or Android Auto connectivity. A whole host of safety features were added, including a backup camera and forward collision warning, among other things. A 1.5L Turbo engine became standard, with an option to level up to a 1.6L Turbo-Diesel or a 2.0L Turbo. The latest generation of Equinoxes is considered some of the safest, most efficient models, with the 2020 and 2021 models becoming a top safety pick for the Insurance Institute for Highway Safety.
The Chevy Impala
The Impala often tops the list as one of Chevy's best-selling vehicles, beating out popular models like the Malibu and the Bolt. The Impala has been produced by Chevy since the late 1950s and made quite a name for itself as a practical sedan that families and commuters turn to when they need reliability and value. The tenth generation of Impala models, from 2014 to 2020, saw vast improvements and is considered the best generation yet. The Impala represents a remarkable value, with drivers getting far more for their money than expected.
Why is the tenth generation considered so great? Because you might notice its price tag is a tad higher than in previous years. That's because when it came to the tenth generation, Chevy didn't hold back, packing the full-size sedan with a host of safety features, including ten airbags and panic brake assist, in addition to an updated interior design, more responsive handling, and updated powertrain options, making this an unbeatable value as far as used cars are considered.
The entire generation offers drivers great value, but if you want to pay a little less and still get access to the latest technology, opt for 2016 models and above to take advantage of added features like Apple CarPlay, Android Auto, and a wireless charging option to make it easy to stay connected while on the road. Chevy may have discontinued this model in 2020, but it is still maintaining a healthy life on the used market.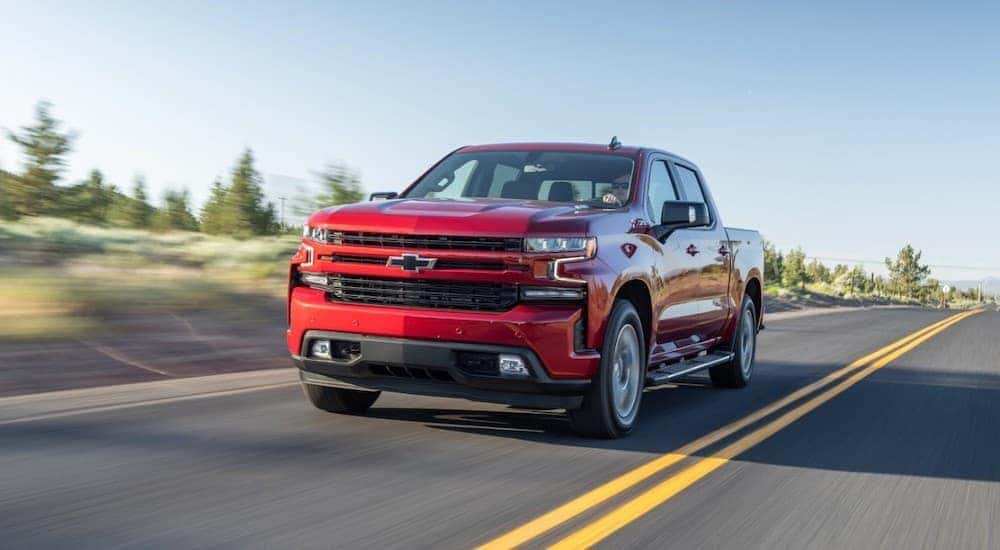 The Chevy Silverado
If you've ever hunted for used trucks, then no doubt you've come across the impressive Chevy Silverado. As one of the most popular selling full-size trucks on the market, they are impossible to miss. Plus with production starting in 1999, there are plenty of model years and trims to choose from. Whether you need a family vehicle or a work truck, the Silverado offers the flexibility and value drivers want in this age of rising gas prices and shortages.
The commonness of the Chevy Silverado makes it an easy truck to find, even in tight markets. The best part is that once you invest in a Silverado, you'll be happy to hear that they actually increase in value! So if you're looking to trade in or trade up your old Silverado for a newer model, you are in a great spot right now to do so. So out of all the Silverados out there, which ones should you keep an out for? That all depends on your budget and your needs. It's generally accepted that the second generation of Silverado models, ranging from 2007 to 2013, are some of the best in terms of reliability, with fewer recalls than other generations. The 2012 model is often touted as the best regarding overall quality and value.
That's not to say if you choose to go up a generation or two, you're not getting a good deal. As the generations of Silverado models went on, the full-size truck lost weight, with the fourth generation, from 2019 to the present, being almost 400 lbs lighter than previous generations. This makes the current generation exceptional in fuel economy, engine power, and overall technology. Get the latest and greatest Chevy has to offer and skip the heavy brand-new price tag when you opt for 2019 or 2020 models. The Silverado has been designed to tread the fine line between work and family, making it a great multifunctional workhorse ready when you need it the most.
Make Your Money Go Farther With a Great Used Chevy Vehicle
Chevy wants to help drivers get the most for their money, whether that's a car, truck, or sedan. It's no secret Chevy sells some of the most reliable and affordable used vehicles on the market, with some models like the Silverado increasing in value to give drivers excellent returns on their initial investment. Let's face it, because of the microchip and supply chain shortages; it's difficult to get your hands on a brand-new vehicle with all of the extras you're looking for. It's caused the demand for used cars to skyrocket in the last few years, but that doesn't mean you can't find the perfect reliable car at a great price.
Chevy is known for its budget-friendly vehicles that take drivers farther on less. If you're looking to get the most for your dollar, Chevy delivers on every level. When you choose to buy a used Chevy vehicle, you get the peace of mind of knowing that your vehicle will be there for you for many years to come. When you're ready to find that perfect used Chevy model, we invite you to come visit us here at Edwards Chevrolet Downtown. Our friendly and knowledgeable sales staff will walk you through our extensive selection of used Chevy models and help you find the ideal model that meets your unique driving needs. Stop by today and get behind the wheel of a great used Chevy!