Campgrounds & RV Parks in Birmingham

The Gardendale area is full of hidden gems for the Hoover adventurer, and if you're ready to explore the great outdoors, we've got the list for you! Read on to discover our top five campgrounds & RV parks in Birmingham and plan your next trip today.
Sipsey Wilderness
If you love hiking through gorgeous trails, then Sipsey Wilderness is one of the most popular backpacking trails in the Bessemer area. Visitors can choose from multiple trails with varying difficulty ratings, and modern amenities like Wi-Fi and water hookups make your journey just a little easier. Be sure to keep an eye out for the famous waterfalls!
Oak Mountain State Park
You can't talk about camping near Birmingham without mentioning Oak Mountain State Park. This immense park offers a whopping 51 miles of hiking and biking trails, but that's just one small portion of the park's offerings. From boating to archery to camping, there's plenty to explore during your stay. You can even stop by the educational center or wildlife rehabilitation center to learn something new.
Tannehill Ironworks Historical State Park
Tannehill Ironworks Historical State Park is a fun place to visit whether you're interested in camping near Birmingham or not. Sure, you'll have access to wonderful trails with gorgeous natural backdrops – along with old mills and cabins from the 1800s! But you can also visit for an afternoon when Trade Days are in session. Check out hand-made clothing, jewelry, tools, woodworking, and more for a one-of-a-kind shopping experience.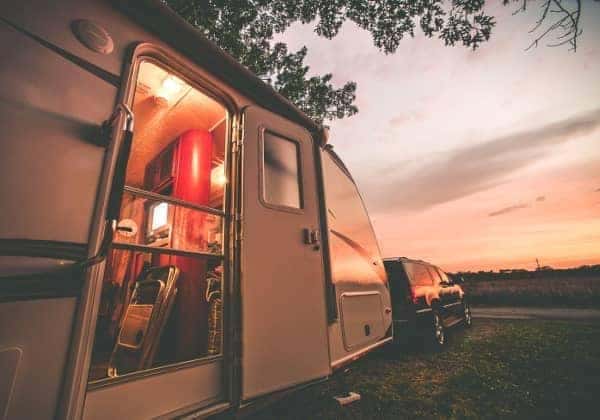 Cheaha State Park
Home to the highest mountains in the entire state, Cheaha State Park offers breathtaking views that you won't find anywhere else. Choose between a variety of camping grounds, ranging from primitive to improved, and be sure to plan ahead. You won't want to miss out on the chance to go rappelling, rock climbing, mountain biking, and more – not to mention impressive stops like the Gem Mine and Indian Relics Museum.
Wind Creek State Park
Wind Creek State Park is one of the largest state-operated campgrounds in the whole country, so it's a great place to spend a weekend. Located next to Lake Martin, you won't want to miss the legendary sunsets at this beautiful location. While visitors love exploring 29 miles worth of hiking trails, this site is also a stop on Alabama's Piedmont Plateau Birding Trail, so it's a popular spot with wildlife lovers.
Explore the Birmingham Area with Edwards Chevrolet Co., Inc.
Learn all about the off-road trails in Birmingham and contact us at Edwards Chevrolet Co., Inc. to get your ride ready for adventure! Have some local advice of your own to share? We've love to learn more! Interested in learning more about the legacy of this proud city? Explore our Birmingham historical sites guide today.
More from Edwards Chevrolet Co., Inc.
If you've visited your local used Chevy dealership or, in fact, any used car lot, then you've probably noticed a scarcity of high-quality used models. Because of the product and supply chain shortages and fluctuating gas prices, brand-new cars are harder to come by, meaning everyone is looking for the best deal on used vehicles…

Since its initial introduction in 1911, Chevrolet has been among the most iconic brands available on the road for over a century. While many popular sedans and sports cars have been produced under the Chevrolet umbrella, including the Malibu and the Corvette, the vehicles Chevrolet is most well known for are trucks. The versatility of…

After Chevy's impressive 2022 lineup, is it possible that it can get any better? We're here to say yes! We've gotten a glimpse of Chevy's all-new 2023 lineup, and let us tell you; it's going to be a great year. Are you excited? Because we are. If you want to get in on the action…