How Often Should You Change Your Oil?

Once you've invested in a new or used vehicle for Gardendale drives, keeping up with proper oil change frequency is vital to keeping things running smoothly. But how often should you change your oil, anyway? In the past you may have been told every 3,000 miles, but that interval has gone up quite a bit. These days, it's perfectly safe to go between 7,500 and 10,000 miles between oil changes for most vehicles. You should be sure to check your owner's manual for an exact number for your specific model.
Oil Change Frequency Recommendations
While 7,500 to 10,000 miles is good general guideline to follow, some vehicles will come with a higher oil change frequency. If the following circumstances apply to your Hoover driving habits, you'll want to check with a local service center like the one at Edwards Chevrolet Downtown to see when you should bring your vehicle in next:
Heavy towing
Off-roading
Racing
Commercial use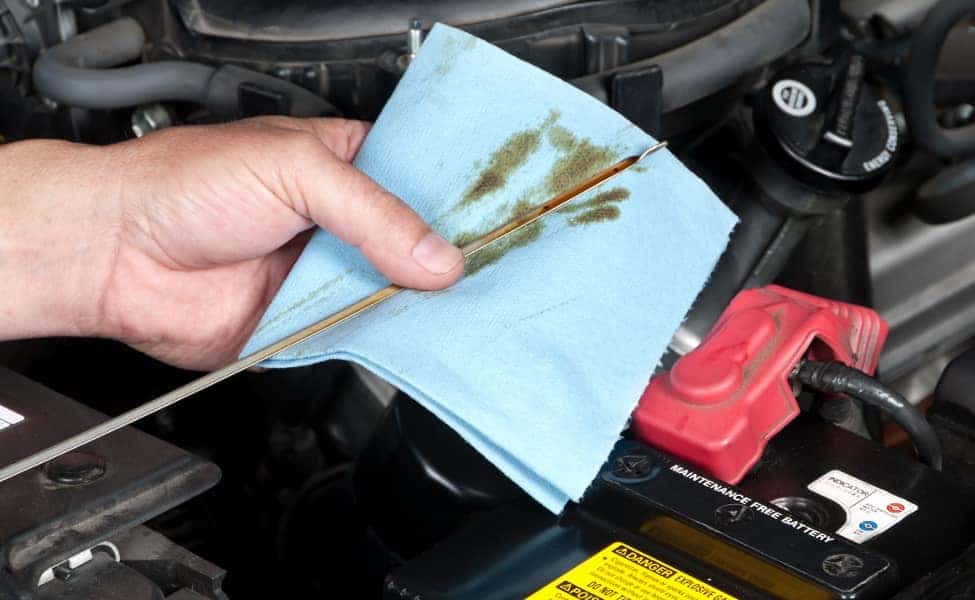 Additional Oil Change Advice
Before scheduling your next appointment at our Birmingham service center, take a look at these additional oil change tips:
With each oil change, you should also have an oil filter change. If you're changing your oil at home, you can pick up the right filter at our parts center.
Curious about synthetic vs. conventional oil? Conventional is usually cheaper, but some vehicles do require it – take a look at your owner's manual to see if this applies to your vehicle.
Don't take your car out on Bessemer roads very often? Even so, you should have an oil change at least twice per year, as oil can break down over time without regular usage.
How Often Should I Check My Oil Level?
To help catch any leaks in the oil system, it's recommended that you check your oil level at least once a month. While you're checking the level, you should also look for any irregular changes in color and note if small metal particles are present. Both of these may point to a more serious issue that you'll want to have checked out at a certified service center.
Trust Edwards Chevrolet Downtown for Oil Change in Birmingham
Have additional questions surrounding the query of "how often should you change your oil?" Don't hesitate to contact our service center online or give us a call at (205) 716-3292. We'll tell you more about oil change frequency, and if it's time for an oil change in Birmingham, you can consult our service coupons for a great price! Have additional service-related questions, like how often to change spark plugs, what causes tires to wear unevenly or how often to change a cabin air filter? We can help with that, too!
Service Specials From Edwards Chevrolet Downtown
We are currently updating our Service Specials. Please check back soon.